E-Z CODER
E-Z Coder Coding Box Platforms
Code, re-code, and test optics to support all OEM brands you rely on.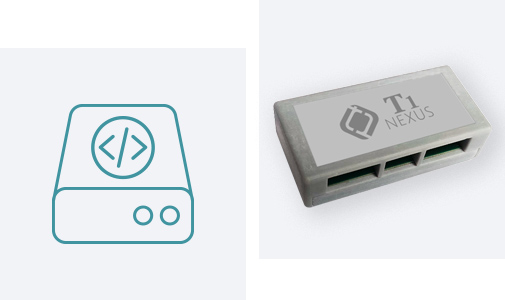 The Ultimate Coding Box Platform Solution
Give your give network engineers and field technicians a leg up, and save them hours -- and even days -- with our coding box platforms. E-Z Coder Coding Box Platforms are designed to support hundreds of OEM brands, come with OEM-compatible code available for download from the cloud, and make the laborious process of coding, re-coding, and testing optics, quick and painless. They are also portable or rack-mountable, offering your the flexibility to address any coding networking scenario as and when it arises.
ISO and TL9000 Quality with a Lifetime Warranty
We are proud to offer industry-leading products that meet ISO and TL9000 standards and are backed by a lifetime warranty.
Get the T1Nexus Advantage
Our customers enjoy guaranteed product assurance, competitive pricing, lifetime warranties, and peace of mind in our ability to deliver on time, every time.
Speak to Us About Coding Box Platforms
Our team of specialists is ready to discuss your unique requirements and share how our coding box platforms are versatile enough to give hours – and even days – in programming time back to your technicians.