DATA CENTERS
Scale With Ease
Meet increasing infrastructure capacity requirements and deliver optimal performance.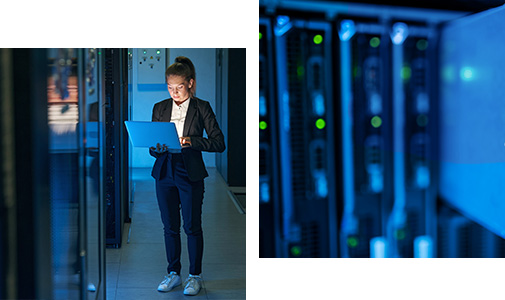 Larger Amounts of Data at Higher Speeds
As the demand for data network infrastructure capacity grows rapidly, data centers are challenged to meet the needs of always-on users streaming, accessing, and sharing data. To be and remain competitive, your infrastructure must be able to handle large amounts of data transfer at high speeds.
One Supplier for Peak Network Performance
We offer a comprehensive range of products that support the largest data centers in the world. Our solutions include optical transceivers in various form factors, DACs, and AOCs, all fully compliant with industry standards and backed by a lifetime warranty.
Fully Customizable Components
We're able to match any OEM's specifications and offer the option for full customization of cable length upon request, giving data centers the flexibility to configure their infrastructure to meet their specific requirements.
Our technical support team operates at the highest level of efficiency, ensuring that data centers can handle the ever-increasing volume of data transfer while maintaining optimal performance. Working with us provides you with peace of mind that our reliable and cutting-edge equipment will meet the demands of your users, and that we're ready to take your call if you need a hand.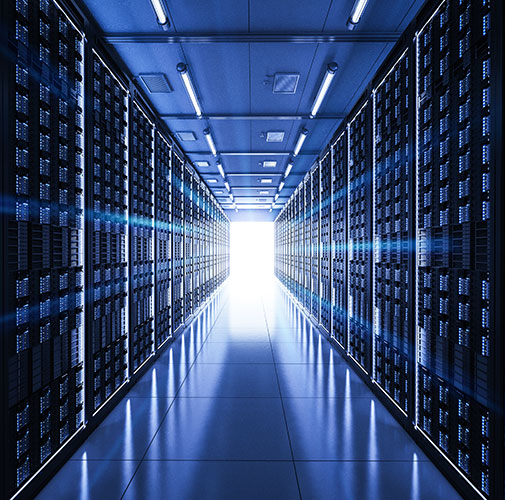 Get the T1Nexus Advantage
Data centre customers enjoy guaranteed product assurance, competitive pricing, lifetime warranties, and peace of mind in our ability to deliver on time, every time.
ISO and TL9000 Quality with a Lifetime Warranty
We are proud to offer industry-leading products that meet ISO and TL9000 standards and are backed by a lifetime warranty.