EDUCATION
Cost-effective Network Solutions for the Education Sector
Maintain and scale campus networks with affordable, high-quality OEM alternative solutions.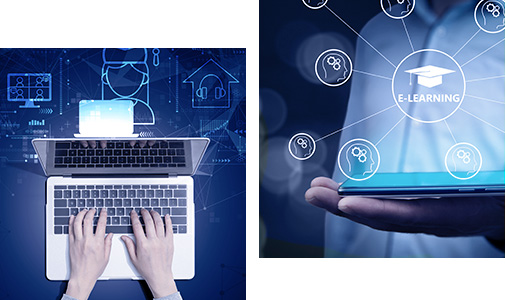 Education Beyond Four Walls
Education is evolving. Worldwide events like the COVID pandemic have proven that it is possible to extend learning beyond the classroom and highlighted the importance of developing and maintaining a reliable network that can be built within budget and without compromising product quality.
High-quality, Reliable Networking Solutions
We provide the education sector with a range of OEM alternative networking solutions designed to deliver the best-in-class connectivity, without the exorbitant cost typically associated with OEM products. Our solutions include optical transceivers, active optical cables, direct attached cables, media converters, media encoders, DWDM/CWDMs and networking equipment -- all developed to meet ISO and TL9000 quality standards and backed by a lifetime warranty.
Get the T1Nexus Advantage
Educational orgnizations enjoy guaranteed product assurance, competitive pricing, lifetime warranties, and peace of mind in our ability to deliver on time, every time.
ISO and TL9000 Quality with a Lifetime Warranty
We are proud to offer industry-leading products that meet ISO and TL9000 standards and are backed by a lifetime warranty.