MEDIA CONVERTERs
Media Converter Solutions
Upgrade your copper-based infrastructure, extending data transmission ranges and enabling super-fast connectivity.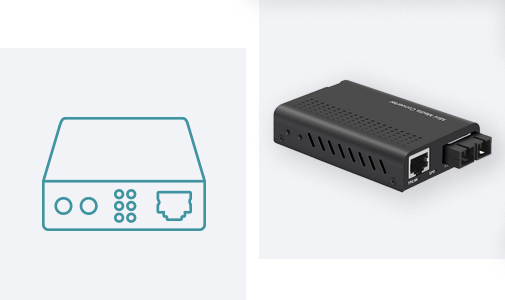 Media converters are the ideal solution to aging networks. Extended range, faster data transfer rates, and protection from EMI and network noise transform old networks into upgraded ecosystems capable of so much more. We offer a range of media converters designed to level up any aging network. Connect 10Mbps, 100Mbps, 1G, or 10G copper to multimode or single-mode fiber with up to 160km extensions to the desktop. Standard, mini, rack-mounted versions, and POE options with up to 60W capabilities are available too.
ISO and TL9000 Quality with a Lifetime Warranty
We are proud to offer industry-leading products that meet ISO and TL9000 standards and are backed by a lifetime warranty.
Get the T1Nexus Advantage
Our customers enjoy guaranteed product assurance, competitive pricing, lifetime warranties, and peace of mind in our ability to deliver on time, every time.
Speak to Us About Media Converters
Our team of specialists is ready to discuss your unique network and how our media converter range can help upgrade it affordably.