MEDIA BROADCASTERS
Deliver Seamless Viewing Experiences
Improve network performance, reduce latency, and increase capacity to give your viewers streaming moments they love.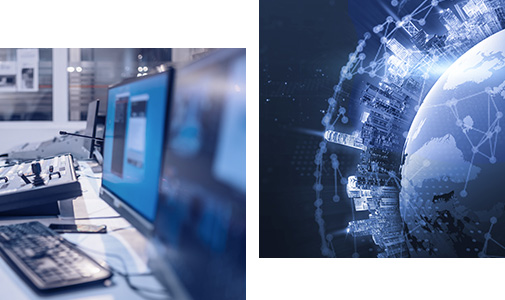 Downtime and Viewing Quality Demands
Streaming is accessible to wider audiences than ever before. And with this rapid growth, media broadcasters are tasked with meeting the needs of a growing user base that's watching content, even on the go. Network performance, latency issues, and ultimately, profitability cannot be compromised.
Superior Broadcasting Performance
We offer a range of products that form the backbone of high-performing media broadcasting operations. Our solutions include high-speed and reliable optical transceivers, DACs (Direct Attach Cables), and AOCs (Active Optical Cables) that are essential for the media and broadcast industry to transmit large amounts of data with minimal latency, ensuring a seamless viewing experience for their audiences.
Our solutions make it simpler and more cost-effective for media and broadcast companies to improve network performance. Our components directly contribute to reducing latency, interruptions, and downtime, and increasing existing network capacity -- all factors that contribute to a boost of overall profitability.
Get the T1Nexus Advantage
Media broadcasting customers enjoy guaranteed product assurance, competitive pricing, lifetime warranties, and peace of mind in our ability to deliver on time, every time.
ISO and TL9000 Quality with a Lifetime Warranty
We are proud to offer industry-leading products that meet ISO and TL9000 standards and are backed by a lifetime warranty.