HEALTHCARE
Robust and Reliable Healthcare Network Solutions
Access a comprehensive range of cost-effective solutions specifically tailored to the healthcare sector.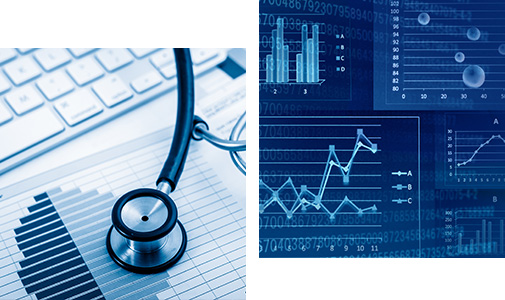 Budgets, Technology Advancements, and Patient Care
Healthcare is rapidly evolving, challenging healthcare organizations to rethink the way they use technology. But for many healthcare organizations, there's a large void to be filled. They don't have the networking infrastructure, capacity, and in many cases, large budgets, to support patient care needs in the most crucial moments.
Easing Into the Future of Healthcare
Integrating advanced medical technologies requires robust and reliable data connectivity solutions. Our comprehensive range of cost-effective solutions is specifically tailored to the healthcare sector, relieving the burden of compromising on quality due to cost.
Our offerings include transceivers, direct attach cables (DACs), and active optical cables (AOCs) that provide a high-speed and reliable network infrastructure essential for the instant and efficient transfer of medical information. You're assured access to the right solution for every need, allowing you to focus on delivering the best in patient care.
Get the T1Nexus Advantage
Healthcare customers enjoy guaranteed product assurance, competitive pricing, lifetime warranties, and peace of mind in our ability to deliver on time, every time.
ISO and TL9000 Quality with a Lifetime Warranty
We are proud to offer industry-leading products that meet ISO and TL9000 standards and are backed by a lifetime warranty.